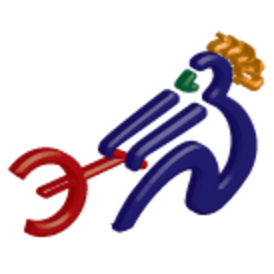 C.R.A.S.H.-B. Sprints World Indoor Rowing Championship
Feb 28, 2016

indoor
Boston, MA (USA)
By registering for an event, all competitors agree to abide by the Race Committee's decisions as final. No whining allowed.
Rowers must compete under their own names. Use of pseudonym or other false identification will lead to disqualification and a possible lifetime ban from participation in future C.R.A.S.H-B. events.
Entrants are not permitted to compete in place of friends or teammates. There are no entry substitutions for liability reasons.
All rowers are responsible to check official race time for their event, as of race day. Every effort will be made to make the final race schedule available by Saturday of race weekend.
All competitors must wear a shirt to cover their torso and shorts while on the event floor. Uni-suits, bodysuits, all-in-ones are also allowed.
Rowers may set the drag factor BEFORE their races begin, but may not adjust the setting during the race itself. Doing so will lead to disqualification. This is the Charley Butt rule.
Due to safety concerns, use of headphones during the competitions is strongly discouraged.
Competitors and spectators are not allowed to bring food into the arena. Additionally, food consumption is NOT allowed on the competition floor.
C.R.A.S.H.-B. volunteers serve as coxswains and will record scores manually as backup to the computer timing. All competitors must check in with the C.R.A.S.H.-B. volunteer at their particular erg with an Athlete Registration Card (ARC) to confirm heat and erg assignments.
All competitors will row on Concept2 Model D Ergometers with PM 4 monitors.
Qualification times are not required by the C.R.A.S.H.-B. Sprints. The event is open to all competitors regardless of experience/skill levels.
The Format for the C.R.A.S.H.-B. Sprints is "finals only." Competitors will be seeded based upon their submitted erg scores and row only once- there are no heats. Keep in mind many events are large enough to require multiple heats to accommodate all athletes. The best overall time will win each event.
Competitors who choose to compete in more than one event at the C.R.A.S.H.-B. Sprints do so at their own peril. All events entered by a single athlete must be completed for ANY result to count. If an entrant does not show (or compete said event) for the first event s/he entered, s/he will be scratched from all subsequent events. An entrant who does not show for (or compete) a subsequent event having completed prior events, will have his/her prior results nullified.
All entrants must be 12 years old or older on race day. No exceptions.

Lightweight Weigh Ins
Restrictions:
Men: 165 lbs max
Women: 135 lbs max
All competitors entered in a lightweight division of any event must weigh in on race day during the 1-hour window beginning two hours before their assigned race time and ending one hour before their race time. IE if you are scheduled to race at 12pm, you must weigh in between 10am and 11am. No exceptions
Weigh-in attire is required. This is limited to a minimum of a unisuit or shorts and a top. There are no naked weigh-ins.
Athletes who fail to weigh in for any reason will still row on their assigned erg at their originally assigned time. Their results will be recorded in the open category for their event.
All lightweight competitors will have their names, heat numbers, and erg numbers check at the weigh in. Each athlete who successfully weighs in will have their arm and registration card stamped to confirm their successful weigh in. Athletes who do not successfully weigh in will not be stamped and their score will be recorded in the open event.
Practice scales are available in the weigh in room, and each competitor is permitted unlimited attempts to weigh in within their designated weigh-in window.
Please check your confirmed race time and plan ahead. There will be no exceptions for competitors who miss their designated weigh-in window.