Indianapolis Junior Sprints
Apr 30, 2022

sprint
Indianapolis, IN (USA)
Hosted By: Indianapolis Rowing Center
2022 Registered Regatta
The Indianapolis Rowing Center (IRC) will hold the Indianapolis Junior Sprints at Eagle Creek Park, Indianapolis, IN.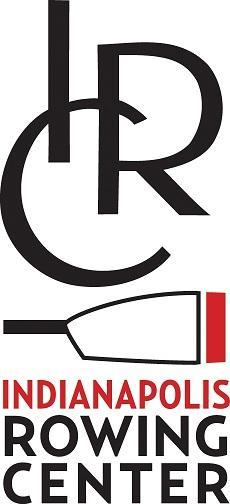 REGATTA ADDRESS: 7350 Eagle Beach Drive, Indianapolis, IN 46254
EVENT DATE: April 30th, 2022
ENTRY DEADLINE: April 26th, 2022 (no late entries accepted)
Registration will be on Regatta Central
REGATTA STAFF:
Event Committee Chair: Sam Knauss ([email protected])
Boathouse Manager: Willie Black
Chief Referee: Eric Chiang
FEES:
8+: $105 4+/4x: $75 2-/2x: $50
WAIVERS: Due April 26th.
The Indy High School Sprints Regatta is a USRowing registered regatta. All participating clubs must be registered with USRowing. The registration site https://www.regattacentral.com/regatta/?job_id=7572.

Waivers must be completed on-line. Please make sure that you have verified that all your athletes have signed a single waiver using the USRowing roster management too at

https://membership.usrowing.org

. No 'hard-copy' waivers will be accepted.
COACHES AND COXSWAINS MEETING: The C&C meeting will be held at the boathouse at 6:45am. All crews will be responsible for the information delivered at the meeting, regardless of attendance.
CHECK-IN: As trailers arrive, please check in at IRC Boathouse with Willie Black or Sam Knauss. Teams will be assigned to locations in our team area as they arrive.
The primary area for large team trailers will once again be the main boat storage yard. Teams will be assigned space in the boat storage yard based on their arrival and the yard will be filled from the back fence forward. This will allow us to maximize the usage of the space in an organized and safe manner. Trailers will be allowed to remain in the boat storage area however tow vehicles must be removed from the area and will not be allowed back in until the completion of racing. Smaller teams will be directed to the yard below the IRC boathouse.
TEAM BUSES: The team vehicle drop-off area will be located at the end of Eagle Beach Drive. Buses are not to make the right hand turn into the lower beach parking lot. There will be signs and volunteers available to direct bus traffic. Once athletes have been dropped off, team buses will be directed to a parking location in Eagle Creek Park away from the venue or out of the park to Northwest Way park, a short 5 min drive when exiting from the 71st street park exit. Teams arriving in vans will be allowed to park one van in the spectator parking area, all other vans will be parked with buses away from the venue.
SCHEDULE OF EVENTS: The tentative schedule and times for all events are subject to change; actual order of events will be published on RegattaCentral once registration closes.
We expect rowing to start at 8:00am on Saturday. All varsity events will be run on 15-minute centers. Novice events will be run on 15-minute centers.
EVENT LIMITS AND PROGRESSION: The Indianapolis Junior Sprints will run heats in the morning and finals in the afternoon. Seeding for the heats will be random. The course will be 8-lanes fully buoyed. Due to a single day event there will be no Petite Finals and possible straight to Grand Finals. Top 8 will progress.
LATE ENTRIES: Withdrawals or scratches received before April 26th will be entitled to a full refund. Withdrawals or scratches received after April 26 will be subject to forfeit of their entry fee.
EVENT ENTRY LIMITS: In order to complete racing on time we have limited entries in all events. We will add heats in a way to give the most additional entries an opportunity to compete. Please make sure that your entries accurately reflect the boats that you expect to race as best as you can.
NOVICE EVENTS: A novice event shall be defined as any athlete who started competing after June 1, 2021. A rower who has previously competed only as a coxswain can compete as a novice rower. A coxswain who has previously competed only as a rower can compete as a novice coxswain. Novice coxswains must be used in novice events.
LAUNCHING AND RACE-DAY TRAFFIC PATTERN: There will be two calls to launch prior to each event as scheduled. The first call will be 40 minutes prior to the event start and the 2nd call will be 25 minutes prior to the event start. Launch officials at the launch docks will make every effort to launch boats on time. It is your responsibility to report to the starting line on time, regardless if you hear the race calls or not. A representative must check-in with the dock master before launching for every race.
Maps will be posted at the regatta site with the traffic pattern and the pattern will be covered in detail at the C&C Meeting. To reach the warm-up area and the entry to the starting dock, you must cross the course. There will be a marshal at the crossing point (1500m). Crews are allowed to cross the course from east to west within 100 meters on either side of the marshal's platform and only after receiving permission to do so from the marshal. Once permission has been granted proceed across the course with all rowers.
After racing you may turn to port and proceed directly to the recovery docks or you may turn to starboard and re-enter the warm-up area for a cool down. If you decide to re-enter the warm-up area after a race you must cross the course at the finish once the area is clear.
HOT SEATING: Hot seating (of equipment or personnel) will be performed at the crew's risk of missing an event. We recommend at least 30 minutes between events for hot seating to take place. There will be a designated Hot Seating dock.
AWARDS: Medals will be awarded as results are finalized. Medals awarded to first, second, and third place for all finals races. Medals may be picked up at control commission. Results will be posted at this location. Note that medals will not be mailed to winners. ALL medals must be picked up prior to teams departing the regatta venue.
PARK ENTRY FEE/PARKING REGULATIONS: There is a $6.00 fee for out of county cars to enter Eagle Creek Park. Park gates will be open at 6:00am. Teams will be given a pass for the tow vehicle. All other vehicles (team buses, vans, spectators, rowers, coaches, etc.) will have to pay the park entry fee. Eagle Creek Park is one of the country's largest city parks and will be open during the regatta. Please follow all posted parking instructions. Primary parking for the regatta will be down Eagle Beach Drive into the swimming area/beach parking lots.
BOOSTER TENTS: This year all booster tents will be set up at the beach area along the last 250 meters of the course. Booster tents will not be allowed in the team boat areas.
CONCESSIONS & MERCHANDISE: There will be limited food and beverages available for purchase in Eagle Creek Park. Alcoholic beverages are not permitted on park property.
SECURITY: The gates to Eagle Creek Park are locked from sunset to sunrise. All trailers will be in an area that is gated, locked, and enclosed. Make sure all valuables are out of site in your vehicle.
WEATHER: It is possible that weather may delay racing. If this is the case the following strategies may be taken to accommodate a shorter racing schedule.
· Cancel novice events
· Cancel small boat events
· Reduce to approximately 1000 meters, a floating start and 6 minute centers
· Eliminate finals, in which case awards will be determined by heat times
· Cancel regatta
It is also possible that in cases of wind the LOC, along with the chief referee, may make the decision to cancel small boat events and or novice events in the interest of competitor safety.
BOW NUMBERS: All crews are responsible for supplying bow numbers, up to 8 lanes but IRC will have limited bow numbers on hand at the launch dock as crews are checked in.