Head of the Cuyahoga
Sep 18, 2021

head
Cleveland, OH (USA)
Hosted By: Cleveland Rowing Foundation
UPDATED ANNOUNCEMENTS AND SCHEDULE POSTED AUGUST 1, 2021
Information on the 25th Head of the Cuyahoga Regatta will be updated shortly
We hope to see everyone back in Cleveland on September 18, 2021
Returning for 2020: Concept 2 Oar Service / Expanded Beer Garden / Bleacher Seating
Special Award Events: #24, #40, #43, #45, & #53
Special Trophy Events: #16, #47, & #55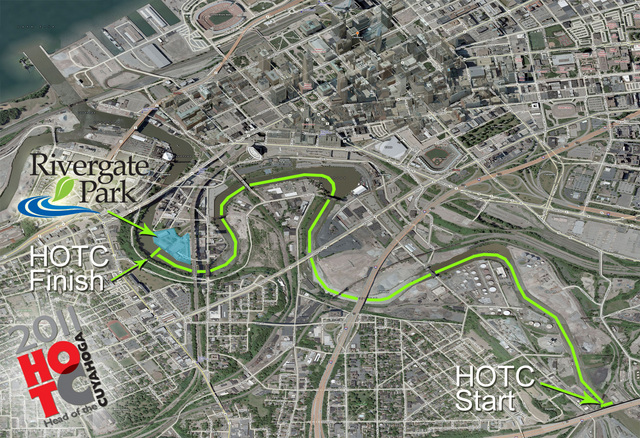 Please see the "Results" tab for HOTC HereNOW Official Results
ATHLETE & SPECTATOR VILLAGE LAYOUT: Please see "Venue" Link
PLEASE REVIEW THE DRIVING DIRECTIONS POSTED ON THE 'DIRECTIONS & PARKING' MENU. The Cleveland Rowing Foundation Boathouse is almost as challenging to get to as it is to row on the Cuyahoga River!
Latest News! (Click on links below)
2019 Vendors:
Edwin's Butcher Shop, Strokeside Designs, Scenic City Rowing

, Steamin' Joes Gourmet Beverages, Vespoli USA, SouthBay Rowing, N&D Sports, Kettle Corn, Boatworks CLE, Sainatos, Breads and Beyond...More to come...

Please see

"Info for Vendors" for the updated Vendor Application
Thank you to our 2019 sponsors (to date): Northeast Ohio Regional Sewer District, University Hospital, Port of Cleveland, Foundry, Cleveland Metroparks, and ArcelorMittal.
If you'd like to become a 2019 HOTC Sponsor, please contact Kirk Lang, Regatta Director, at clevelandrowing@gmail.com for additional details.
Website
http://www.clevelandrows.org
Contact
Kirk
Email
clevelandrowing@gmail.com
Phone
2163084183
Chief Referee
Not yet posted
Juniors
Yes
HS/Scholastic
Yes
Collegiate
Yes
Open
Yes
Masters
Yes
Elite
No
Para
Yes
Inclusive
No
Entry Fees (USD)

| | Standard Cost | Late Cost |
| --- | --- | --- |
| 1x - Singles | $35.00 | $60.00 |
| 2x/2- - Doubles/Pairs | $45.00 | $70.00 |
| 4x/4+ - Quads/Fours | $70.00 | $95.00 |
| 8+ - Eights | $90.00 | $115.00 |

Plus taxes if applicable