Michigan Club Invitational Regatta
Jul 16, 2022

sprint
Ann Arbor, MI (USA)
Hosted By: Ann Arbor Rowing Club
2022 Registered Regatta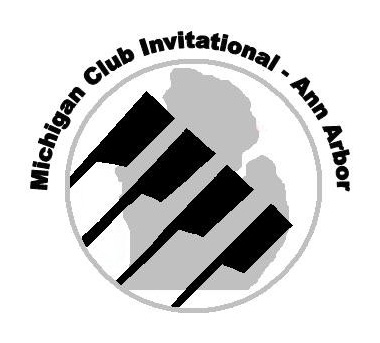 SAFESPORT COMPLIANCE:
This is a reminder that as of January 1, 2022, USRowing requires all individuals 18 years of age and older athletes and all coaches and support staff to complete SafeSport training and be in good standing by the lineup entry deadline.
18 years old and older athletes can access the training by logging in to their personal profile on US Rowing Membership Portal. They log in with their member number and password, click the SafeSport button in the menu bar on the left hand side, and from the Catalog tab select the course for "Adult Athlete". The thumbnail is green with a woman boxing. The course should take no more than half an hour to complete.
If the enrolled course shows the NGB1 Core course, that course does also meet the requirements, but takes longer and is geared towards coaches and staff. Athletes do not have to complete that course.
If you are a coach or support staff of the team, you can access training using the same method as listed above. However, for coaches and staff the NGB1 Core course is required. This course takes an estimated ninety minutes to complete. If you have already taken the 90 min Core training in previous years, you are likely due for a 30 minute Refresher Course; Refresher 1, Refresher 2, or Refresher 3. Please note, Adult Athlete Training or Core NGB1/Refreshers are the only courses required and accepted by USRowing; any other course listed in the catalog is provided by the U.S. Center for SafeSport for your benefit.
For additional instructions, please reference this Safe Sport Overview April 26, 2022.
We greatly appreciate the time and effort that you and your staff are putting into this important training.
For additional resources please refer to US Rowing's Safe Sport webpage and US Rowing Safe Sport FAQ. If you have any questions, please email [email protected].
IMPORTANT: USRowing is asking all coaches and support staff who will need access to the team restricted areas, such as the launch and recovery docks & trailer areas etc., to also register for this event on RegattaCentral. When logging in, you will come across a registration page that is labeled "Safesport", where you will input coach and support staff names, and then SafeSport compliance will be checked. All coaches and support staff must be on this list prior to the start of the event, and must be compliant with the Safesport requirements.
We greatly appreciate the time and effort that you and your staff are putting into this important training.
Michigan Club Invitational is a participant in the Midwest Summer Sprint Series 2022! Click here for more information: Midwest Summer Sprint Series
COVID-19 Statement: We strongly encourage all competitors, coaches and other people providing dock support, and spectators to be vaccinated against COVID-19.
Important Details:
• Registration is limited to invited Clubs or with the special permission of the Director; contact [email protected]. If you have attended MCI in the past, registration is already open to you.
• Registration opens June 24 and closes July 8th. No Refunds for Entries Scratched after July 8.
• Entries must be paid on-line at the time of registration.
• Parking at the venue is limited to handicap only. All participants must go directly to one of the approved parking areas listed under Directions & Parking.
• Rowers must complete their waivers on line before race day. See the instructions under the Compliance tab.
• Timing system by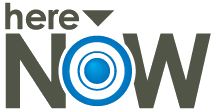 • Please review these tabs: News, FAQ and Compliance.
Website
http://bit.ly/2mLW1Gx
Contact
Martin Myers & Margaret Hudson
Email

[email protected]

Phone
Please contact regatta via email
Sanctioned by
Chief Referee
Blake Ebright-Jones
This regatta is an invitational. [email protected] Contact the regatta to inquire about eligibility and/or authorization
Juniors
Yes
High School
Yes
Middle School
Yes
Collegiate
No
Open
Yes
Masters
Yes
Elite
No
Para
No
Inclusion
Yes
Entry Fees (USD)

| | Standard Cost |
| --- | --- |
| 1x | $35.00 |
| 2x/2- | $45.00 |
| 4x/4+ | $70.00 |
| 8+ | $85.00 |

Plus taxes if applicable