Five Rivers Fall Regatta
Oct 1, 2006

head
Dayton, OH (USA)
Hosted By: Greater Dayton Rowing Association
2016 Registered Regatta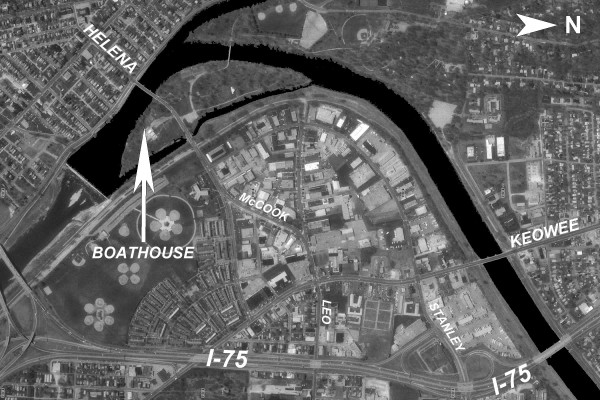 The 2000-meter course will be rowed on the Great Miami River just north of downtown Dayton.
Excellent viewing of the race will be provided from the park and pedestrian bridge, over the river. An announcer will be on-hand to provide color commentary on the crews as they race
Course Safety Rules: This is a narrow buoyed course approximately three lanes wide, and the rules of head racing apply. Racing boats have the right of way over all other boats. Any boat failing to follow these or any rules will be subject to a time penalty of 30 seconds or disqualification.  There is a 10 second penalty for each missed buoy and the course will be monitored.
Boats being overtaken must yield the right-of-way (move to starboard shore) to passing crews.
*Traveling to the start area, boats must stay on the boathouse side of the buoys
Traffic and Parking: This year Helena Street, which divides Island Park NORTH and SOUTH will be closed to local traffic.  There will be no general parking available in the boathouse parking lot. Only shell trailers and booster trailers are allowed in shell storage area in SOUTH Island MetroPark area near the launching docks.  Booster trailers may park in the grass near the Band Shelter on NORTH Island Park.  All others must park in the levy parking area.
Crew Booster Tents: The crew support tents may be located on either the north or south sides of the island.