St. Mary's Prep Laddie Cup
May 3, 2014

sprint
Orchard Lake, MI (USA)
Hosted By: St. Mary's Preparatory Crew Booster Club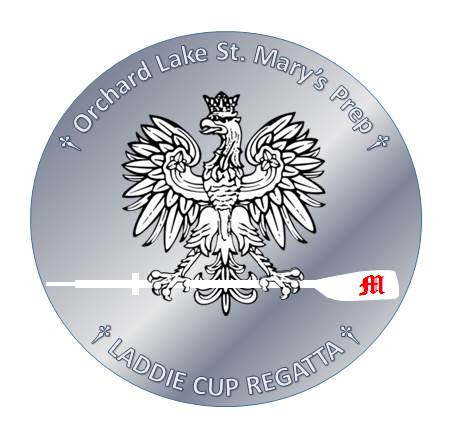 St. Mary's Prep Laddie Cup
All invitations have been posted for this regatta. Should you have problems registering, please contact me via. this e-mail. Provide your clubs registration name, as many are similar.
Heat sheets will be posted by midnight on Wednesday, April 30. For the benefit of all, please have your entries in by Midnight Monday, April 28th. This year we are racing Novice 8+ and Freshman 8+. We also are having a JV 8+, Varsity B 8+, and a Varsity 8+. Please work your boats into these categories. This should help cut-down on qualifying heats.
T-Shirts: The athletes seem to enjoy having their names on the Regatta T-Shirts. Please have your rosters loaded early so I may send these to the printer.
Food Trailers: If your trailer is arriving on Friday, please instruct the driver to park at the clubs camp site; ON THE GRASS. No food trailers should be in the parking lot area as this is reserved for boat trailers.
Boat Trailers: All trailers should enter off of Commerce Road by Madonna University. The trailer should be parked with the hitch facing west. Please pull as close to the curb as possible to leave the center open.
Thank you
Dan Whalen