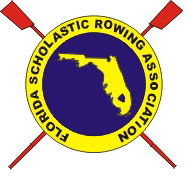 FSRA Sculling Championships
Apr 14, 2018

To

Apr 15, 2018

sprint
Sarasota, FL (USA)
Hosted By Florida Scholastic Rowing Association
2018 Registered Regatta
Interactive map of Nathan Benderson Park, Sarasota, FL
Regatta Tower Access:
Limited number of Tower Access tickets will be sold. Tickets are $40 per person per day. Tower opens at 7:30am and will be cleared after the last race has completed. The tower will also be cleared during the lunch break for approximately ½ hour to allow for staff shift change and clean-up/restock for the afternoon.
Tickets provide access to the 2nd, 5th and 6th floors. Soft drinks and water will be available on the the 2nd floor. Access to 3rd and 4th is restricted to officials only; guests attempting to access the 3rd and 4th floors will be immediately escorted out of the tower and have all tower access revoked; no refunds.
Tickets are available with advance online purchase or cash at the door (please have the correct change).
Ticket link: click here and select Banquets & Parties
Advance purchased ticket pickup will be on the first floor of the tower the day of the ticket. Purchasers (and all their guests) need to present themselves to check in and have access wristband(s) placed on their wrists.
Tower Rules:
no pets
no food or drinks (including containers); soft drinks and water are provided
no noise makers
no folding chairs; temporary seating will be provided to individiuals requiring special assistance
3rd and 4th floors off limits to guests