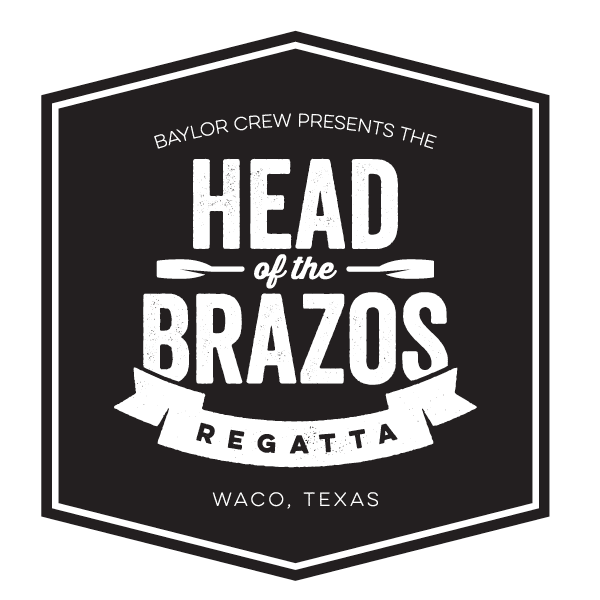 Head of the Brazos
Oct 8, 2016

head
Waco, TX (USA)
Hosted By: Baylor Crew
2016 Registered Regatta
Head of the Brazos – Regatta Rules and Penalties
October 8th, 2016 – Brazos River – Waco, Texas
Registration
All registrations must be paid in full at RegattaCentral.com. Under certain circumstances, other arrangements might be made. These circumstances are up to the discretion of the Head of the Brazos committee. The committee may be contacted through e-mail HOB@baylor.edu.
All rowers must submit their full names in every event participating in–-no nicknames. Crews may use their crew name as long as it is spelled accurately for every entry.
Registration closes October 1st 11:59pm CDT
Late registration closes October 3rd 11:59pm CDT
Late Entries
Late entries after the deadline of October 1st will be given a fine. After October 3rd @ 11:59pm CDT, no late entries will be accepted, no exceptions.
Duplicate Entries
Your crew is responsible for recognizing double entries. Double check with your crew as to make sure no duplicate entries is submitted; all registration fees are nonrefundable.
Liability Waivers
Participants in Head of the Brazos are required to sign two waivers. The first waiver is the USRowing waiver, and the second one is the Baylor Crew liability waiver. Both are found on RegattaCentral.com. No waivers, no bow number.
USRowing Membership
Every crew team must be registered under USRowing.
Crew Representation
A crew team has a definite location, colors, and coach for the rowing season. A junior rower is only eligible to row if he/she competes on the same team for the entirety of the season. No rower may compete for two different teams. Composite entries are different.
Schedule Changes
All events are subject to change on account of number of teams registered. Events are subject to combination or cancellation if there are only two entries by end of registration. Upon a cancellation, crew team will be contacted and asked if they would like to change events.
Substitutions
Teams may switch all rowers and coxswains up until October 6th 11:59pm CDT. After October 6th, only half of the rowers may be switched, as well as the coxswain. Substitution forms will be at registration table.
For Masters, if substitutions decrease the average age under the minimum requirement, the entry is moved to the oldest event. If substitutions increase the average age, the entry remains the same.
HOT SEATING
Hot seating will be permitted only from the Recovery Dock. The control commission must be informed in advance of a hot seating situation. No events will be delayed for late arriving crews. Late arriving crews may race the course for time if deemed safe by the starting official; however, they will not be eligible for a medal. For any crew or competitor wishing to hot seat, the races must be at least an hour apart.
Scratches
No refunds if the scratch is made after the standard deadline. Notify and email HOB committee if a scratch occurs before October 1st and a refund will be made. After October 1st scratches, the team is asked to fill out a scratch form so that officials may have an accurate count of what boats are competing.
Regatta Check-in
All crew teams must check-in at the registration table the day of the race before competing and retrieve their race packet with a bib and bow number.
Coaches/Bow/Coxswain Meeting
A meeting will be held on race day at 6:30am for coaches, coxswains, single scullers, and bow rowers of 4x, 2x, and 2- entries. Every person is responsible for the information and river traffic presented at the meeting.
Required Equipment
Every boat must be equipped with a bow ball, quick-release shoes, heel tires that length is only up to three inches, and bow clips. Failure to be equipped with all of these requirements will result in ineligibility.
Launching
Both launch and recovery docks will be clearly labeled. Failure to correctly execute which dock to use may result in a penalty. (See penalties section)
On-time Arrival
All boats are required to be in the starting area 15 minutes prior to race time. A boat that arrives late may be subject to exclusion or be penalized, depending on the dock master's discretion. (See penalties section)
Novice Rower Classification
Novice boats must contain all novice rowers. A non-novice sweep rower may compete as a novice sculler (if it is in their first year as a novice sculler) and vice versa. Collegiate novices must still be in their first year of collegiate competition.
Novice Coxswains
A novice boat is not required to have a novice coxswain. Coxswain can be of any status.
Rower Weight
All lightweight competitors will be weighed on race day between the hours of 6:00am and 9:00am. Lightweight men may weigh no more than 165 pounds. Lightweight women may weigh no more than 135 pounds. Competitors will be weighed in racing uniform, and will be conducted inside of the Baylor Crew Boathouse. All lightweight rowers are required to wear the lightweight wristband for the entirety of the event. Any lightweight rower without a wristband may not compete in any lightweight event.
For Juniors: If the competitor is within a pound of the maximum, he/she may reweigh once more within the 6am-9am time frame to make weight. If the competitor exceeds more than a pound during the weigh-in, there will be no reweigh.
For Open and Masters: If the competitor does not meet the required weight, he/she may reweigh once more within the 6am-9am time frame to make weight.
Coxswain Weight
Coxswains are not required to meet any weight requirements.
Open Events
Open events include club, collegiate, masters, and juniors. All are eligible for medals.
Juniors
Juniors include those who will not be 19 years of age in the current calendar year or is a student seeking a diploma. Juniors no longer qualify as a junior after December 31st after the competitor turns 18 years of age or after completion of 12th grade, whichever comes later.
Masters Events
Masters age categories are included in USRowing's Rules of Rowing. All Masters rowers must meet the minimum age requirement of 21 years of age. Age is determined by their age in of the current calendar year, and average boat age will be rounded down to the nearest number. (Ex: Average boat age of 52.7 will be rounded down to an average boat age of 52).
Dispute Resolution
Any questions of penalizations, exclusions, and ineligibility are up to the interpretation of the Head of the Brazos committee where the decisions are final. Any complaints must be filled out on the official form, provided at the registration tent, within 90 minutes of end of event. A fee of $25 will be assessed upon the submission of the complaint. If a complaint is overturned, the team will be refunded their complaint fee.
Race Seeding
Order of entries within an event:
First, on time entries that placed 1-5 in the same event the previous year. Are identified as individuals, not by affiliation.
Second, are the rest of the on time entries in order of RegattaCentral seed values. Entries that have the same seed value are randomly ordered.
Lastly, all late entries in the order they registered.
Violations and Penalties
Late departures from the dock, late arrivals at the start line, not yielding, unsportsmanlike conduct, and other violations may result in penalties or exclusion. Buoy penalties will be enforced. A list of violations and penalties is provided at the end of this rules document.
Passing During a Race
Upon passing, the boat overtaking has the right of way and the other boat must yield. The yielding boat must move to the side chosen by the boat overtaking. Any boat that fails to yield may result in penalization or exclusion. (See penalties section)
Race Traffic Pattern
If a boat is able to row, it must finish the race. No boats may leave the course or turn around for any reason unless told otherwise by an official. Check regatta website, Regatta Central, and regatta location for the updated race map.
USRowing Rules
Head of the Brazos regatta adheres to USRowing Association Rules of Rowing
Trailer Arrival Times and Parking
The parking lot will be available for trailer parking starting Friday at 11:00am until 11:00pm and Saturday starting at 4am. If you are going to arrive outside of those times, please email Zach Kroslowitz at Zach_Kroslowitz@baylor.edu.
Trailer parking is located at the Baylor Boathouse in the back of the Ferrell Center parking lot. The Ferrell Center address is 1900 S University Parks Dr. Waco, TX 76706. All trailers MUST enter off of La Salle - not University Parks. A section of the parking lot closest to the boathouse will be roped off for trailers only. 2 tow vehicles per crew will be allowed to enter the roped off area.
Practice
Unsupervised, optional on-water practice will be available for crews the day before, on Friday, between the hours of 10:30am and 5:00pm. Crews MUST be off the water by 5:00pm. No crews will be allowed to launch from the docks after 4:30pm. Any crews failing to adhere to the above rules will be subject to exclusion from the regatta. A fee of $1 will be charged to each crew wishing to launch, and they will be required to sign a Baylor Crew Dock Rentals contract.
Sportsmanship
Head of the Brazos committee has the right to penalize or exclude a competitor if he/she is seen violating sportsman like conduct. This includes on or off the water. (See penalties section)
Race Bibs/Bow Markers
Race bibs and bow numbers will be in your entry packet that should be picked up at registration. All waivers must be turned in to receive their respective bow numbers. All boats must have the bow number displayed during the race and the race bibs should be worn on the back of all bow seat rowers. Please return the bow numbers to the designated staff at the recovery dock at the conclusion of your race.
Notice: There will be a $10 charge for each bow number not returned.
Awards
Medals will be awarded to first, second, and third place. Medals can be picked up after results per race have been officially posted. Medals will not be mailed. You must beat another boat in order to win a medal. (Example: In an event with only 3 entries, only the top two boats will receive a medal)
Venue Policies
In accordance to Baylor University's policies, Head of the Brazos prohibits the possession of tobacco, alcohol, illegal drugs, and/or firearms. Any violation of this policy will result in immediate exclusion of the competing boat, or removal of the spectator.
Penalties
Late to start- Up to 5 minutes late, will have a 30 second penalty. Any time after those 5 minutes, will be subject to exclusion by discretion of start marshal or referee.
Interference start staging- 15 seconds
Pass on wrong side of large red buoys or small white buoys- 10 seconds per buoy.
Unsportsmanlike conduct- 1st occurrence: warning, 2nd occurrence and any future occurrences: 30 second penalty, with possibility of exclusion by discretion of referees.
Failure to yield- Upon passing, the boat overtaking has the right of way and the other boat must yield. The yielding boat must move to the side chosen by the boat overtaking. Any boat that fails to yield may result in penalization of 30 seconds, or exclusion at the discretion of the referees.
Missing bow number- 60 seconds
Exceeding allotted dock times (90 seconds allowed)- 15 seconds
Not following officials' instructions- 10 seconds, or exclusion by discretion of referees if continued or severe.
*UPDATE: Unlike previous years, passing under bridges WILL BE ALLOWED. This being said, HOB 2016 will be enforcing the above said rules.