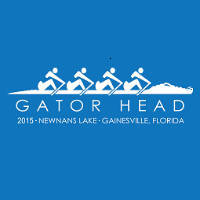 Gator Head Regatta
Oct 22, 2016

head
Gainesville, FL (USA)
Hosted By: Gainesville Area Rowing, Inc.
MORNING COFFEE AND BREAKFAST STOP: There will be coffee and light breakfast items available for purchase from 6:30a.m. to 9:00 a.m.

CAFE GAR Menu: Pulled Pork, Pulled Chicken, Hamburgers, Hot Dogs, Sweet Potato Salad, Pasta Salad, Beans, Cole Slaw and Drinks. These items are for purchase. The food at this regatta is going to be very good, our grill master will start smoking the meats at midnight the night before and cookin' all night!