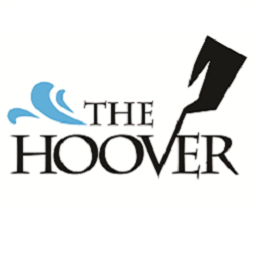 The Hoover
Apr 22, 2017

sprint
Westerville, OH (USA)
Hosted By: Westerville Rowing Club
2017 Registered Regatta
UPDATED EVENT SCHEDULE - 4/20/2017 (Includes FINALS where no preliminary heat is run)
Heat Sheets on HereNow.com - 4/20/2017 (Includes FINALS where no preliminary heat is run)
AFTERNOON RACES WHERE ENTRIES ARE TBD FROM HEATS
1:32 PM - Women's Varsity 8+ FINAL
1:42 PM - Women's JV 8+ FINAL
1:52 PM - Women's Novice 4+ FINAL
2:02 PM - Men's Novice 4+ FINAL
2:32 PM - Women's Varsity 4+ FINAL
2:42 PM - Women's JV 4+ FINAL
2:52 PM - Women's Novice 8+ FINAL
3:20 PM - Men's Lightweight 4+ FINAL
Follow @HooverRegatta on Twitter for updates.
Coxswain Meeting - 8:00 AM at the Walnut Street Shelter House
Coxswains meeting is at 8:00 am. at the Walnut Street Shelter House. Heats will begin at 9:00 am. The schedule that is posted is just tentative, however the order of events will not change.
Weigh-ins for Lightweight Rowers - Honor System
Weigh-ins will begin at 6:00am on Saturday. All boats must weigh in together as a boat. There is no time restriction on weighing in. Coxswains do not need to weigh in. We will also have a ONE HOUR weigh in window on Friday evening from 5:00 – 6:00pm. It is recommended that boats weigh in as early as possible in order to allow for rehydration.
Lightweight: Men's: 150 lbs. Women's: 130 lbs.
Rowers will not be required to weigh-in unless there is a challenge.
Hotels
We are happy to offer The Hoover Preferred Hotels through EMC Venues.
EMC Venues Official Event Hotel Website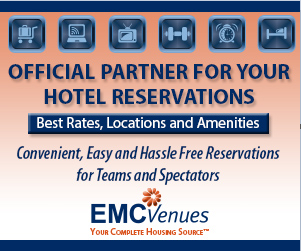 Vendors
Please email the Regatta Coordinator at hooverregatta@gmail.com for more information about becoming a vendor for the regatta.