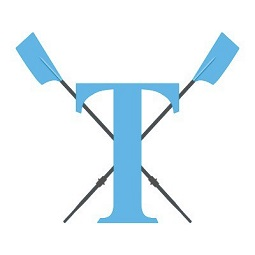 TYRA 2K
Jan 28, 2017

indoor
Tulsa, OK (USA)
Hosted By: Tulsa Youth Rowing Association
2017 Registered Regatta
The event will feature three different competition types:
Athletes will compete on Concept 2 rowing ergometers over a distance of 1000m/2000m, and attempt to record the best time possible in various age and weight categories.

Athletes will enter a team 1k competition. Each team will consist of four athletes rowing 1000m to record the fastest time possible. Four rowing machines will be networked together and this will form the basis of a crew. The average of all four rowers determines how fast the "crew" will travel the required 1000m distance. There are various categories of teams, from youth to adult teams. In addition, there will be mixed teams composed of 2 male and 2 female athletes.

Athletes will compete as individuals in a CrossFit style WOD (Workout of the Day) called the "TYRA 2K". This event features a mix of rowing on the Concept 2 ergometer with different exercises at different points throughout the 2000m distance. The goal is to complete the WOD in the shortest time possible. The event format will be as follows:

600m row, 30 Air Squats, 500m row, 30 Sit Ups, 400m row, 30 Push Ups, 300m row, 30 Burpees, 200m row
To learn more about the Tulsa Youth Rowing Association and how you can get involved, please visit www.okrowing.org.