Head of the Chickahominy
Nov 9, 2019

head
Williamsburg, VA (USA)
Hosted By: Williamsburg Boat Club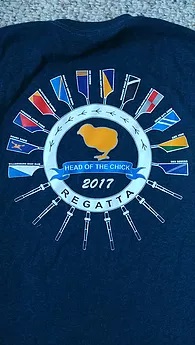 Previous T-Shirt designs may have included Your Team Oars
- One representative from each team, fill out the form below to be included on this year's shirt.
- We would like a commitment from you by October 23rd 2019 in order for your team to be included in the T-Shirt design.
- After you fill out the form, you will receive an email that includes a link to our store for your team members to order shirts directly from our site. Share that link with your team.
- Your shirts will be delivered to your team tent at the regatta.
Send this form in before Oct 9 and receive 10% off your team's orders.