Upper Potomac Erg Sprints
Dec 8, 2019

indoor
Ashburn, VA (USA)
Hosted By: Rock Ridge Rowing
2019 Indoor Open Regatta
Upper Potomac Erg Sprints T-Shirt Purchase (Updated 11/13/2019)
Upper Potomac Erg Sprints T-Shirts are available for purchase! Make sure the rower enters their name properly as we will be printing on the back of the shirts, if ordered by deadline.
The cost will be $20 a shirt.
Deadline to order is Thursday November 21, 2019 at 11:59pm.
All competitors will have their name on the back of shirt if registered for an Upper Potomac Erg Sprint event by the tshirt order deadline of 11/21/2019 at 11:59pm.
T-Shirts will be available for pickup at the registration desk at the event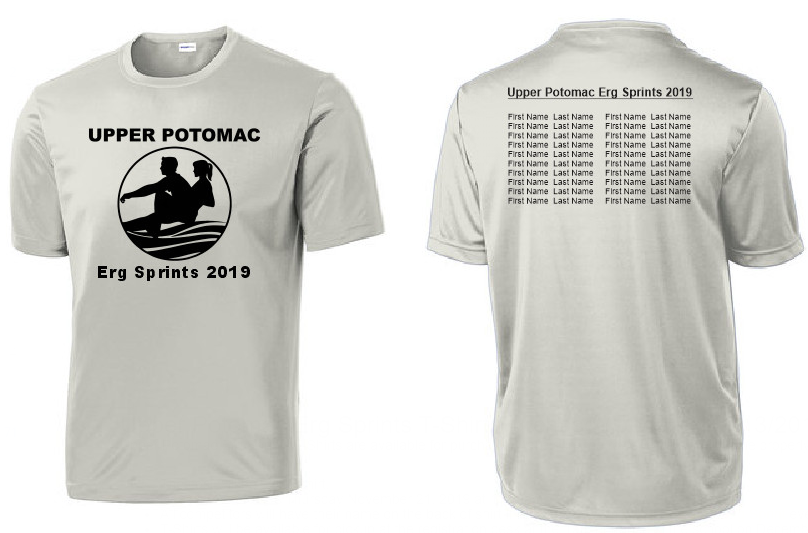 Pre-Sale ERG Purchase has been EXTENDED! (Updated 11/13/2019)
ERGs available for purchase! Concept2 Model D Indoor Rowing Machine with Performance Monitor 5 (C2 Model D with PM5) will be fully assembled and available for $850 (inclusive of tax and shipping - total savings of nearly $100). A great holiday gift for your rower!
Deadline to order is Thursday November 21, 2019 at 11:59pm.
ERGs will be assembled, used at Upper Potomac Erg Sprints, and available for pick-up near the main entrance of Rock Ridge High School, immediately following the event on December 8, 2019.
https://rockridgecrew.com/erg_purchase.html