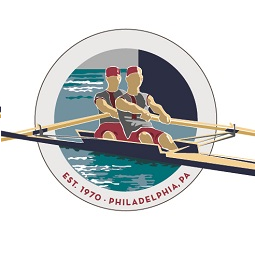 Head of the Schuylkill Regatta
Oct 29, 2016

To

Oct 30, 2016

head
Philadelphia, PA (USA)
Hosted By: University Barge Club
2016 Registered Regatta
Head of the Schuylkill Regatta Hires Jen Wesson as Executive Director
Philadelphia,PA, (May 16, 2016) – The Head of the Schuylkill Regatta announced today that its board of directors has hired E. Jennifer (Jen) Wesson, as its Executive Director. Wesson is charged with the day-to-day responsibilities of producing the event, and leading the way towards its future growth as one of the largest and most inclusive regattas in the country. She was formerly a member of the board and a valuable and important member of the organizing committee.
"We are all very excited about Jen's leadership for the two-day event. Our growth, especially dramatic in the past 6 years, is evidence that we must now take this important next step.
"Jen brings years of experience to the position. She has been involved in all aspects of rowing: from coaching, competing, managing a rowing club, and organizing regattas," said Ellen Carver, board president and co-director. "Her background working with non-profit organizations has proven she has the management experience to oversee our volunteer corps, coordinate logistics with several city agencies and run an event that brings thousands of competitors and visitors from around the world to Philadelphia."
'The hiring of Wesson is a bold and exciting step for the regatta," said Carver. "She is the perfect fit."
In 2009 the Regatta became a two-day event after outgrowing its one-day format. Since then it has grown from under 6000 competitors to almost 9,000 including high school, collegiate, elite, masters and adaptive rowers. In 2015 the regatta had 1918 boats registered, up from 1426 in 2012. The addition of the storied Gold Cup Challenge, which brings international Olympic rowers to Philadelphia, in 2014, added another very successful and popular layer to the event,
Wesson was recently Assistant Director of the Delaware County Office of Housing and Community Development where she developed, managed and executed housing and community development programs. She was an assistant coach of Women's rowing for many years at Temple University and Lower Merion High School and rowed competitively for Rutgers University. As Program Director and Head Women's coach at Moorestown Rowing Club she initiated a co-ed community based sweep rowing program and managed a series of regattas for the club. She was responsible for initiating the popular Alumni races at the Head of the Schuylkill Regatta in 2013.
About the Head of the Schuylkill Regatta
The Head of the Schuylkill Regatta began in 1971 when members of the University Barge Club decided to offer rowers, of all ages, a congenial race on the historic Schuylkill River. The Regatta's spirit of inclusion grew along with the size and scope of the event. At a time when only college crews competed in the fall "head" or distance races, the Head of the Schuylkill opened racing to high schools, emerging masters and veteran rowers. The Regatta has grown to a two-day event with more than 1900 boats made up of nearly 9,000 rowers including newly minted rowers to Olympic champions. In 2015 competitors came from 29 states, 149 cities and 10 countries. The Head of the Regatta is a non-profit (501C3) organization with more than 350 volunteers who work year-round to produce Philadelphia's Fall Festival of Rowing. The 2016 Head of the Schuylkill Regatta will take place October 29 & 30, 2016. For more information, visit the website at www.hosr.org