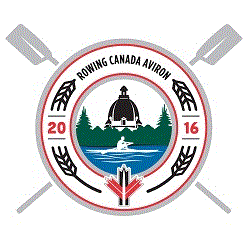 Rowing Canada Aviron (RCA) Canadian Masters Championships
Jul 23, 2016

To

Jul 24, 2016

sprint
Regina, SK (CAN)
Hosted By Regina Rowing Club
Regina Rowing Club History
The Regina Rowing Club celebrated its 100th anniversary in 2007. Our predecessor, the Regina
Boat Club (RBC), was established on June 15, 1907 as a private boating and yachting club.
The first boathouse was built in 1910 on the north side of the lake, close to the start of our
1000-metre course. A stone cairn marks the location. That year, the membership was 186. The
RBC was "the best in the west" and was the most popular of all summer amusements in Regina.
The first annual Dominion Day Regatta was held on July 1, 1910 with motor boat races,
four-oared shells, skiff races, ladies' sculling, canoe races, swimming, diving, and lifesaving
competitions. The regatta was dubbed "Henley in Miniature."
In 1924, women's rowing started with Harry Murray (Ian and Gavin Mitchell's grandfather)
coaching the first women's crew. The Club traveled to regattas in Port Arthur (Thunder Bay),
Duluth, Winnipeg and Minneapolis.
During WWII, the Club was dormant, as most of the male members had enlisted. In 1947-48, a
new two-storey boathouse was constructed on Willow Island from surplus army huts. In 1949,
the RBC hosted its first NWIRA at Regina Beach with more than 3,000 spectators on the second
day of competition.
In the 1950s, the Club continued to grow strong and prosper and in 1959 saw its largest
membership – more than 400. That year also saw so little water in Wascana that "a bird could
walk across the Lake without getting its feet wet."
In 1974, Harry Duckett, Al Kerr, and Jack Peart decided to rebuild the RBC for the 1975 Western
Canada Summer Games in Regina. Under their new name – the Regina Rowing Club – they
borrowed equipment from the Winnipeg Rowing Club and eventually bought a new 4. The new
Club grew steadily in the late 1970s under the leadership of Harry, Al Kerr, Bob Wallace, Don
Jesse, and Bob Ellard. In 1978 we hosted the first annual Western Canada Sprints Regatta with
participants coming from Saskatoon, Winnipeg, Calgary and Edmonton. In 1980, the Club hosted
the North West International Rowing Association Regatta in Fort Qu'Appelle.
In 2005, the Regina Rowing Club was the site of the rowing venue for the 2005 Jeux du Canada
Games, hosting the country's top under-21 aged athletes for one week. In 2007, the Club hosted
the North West International Rowing Association Championships, only the third time in the club's
history. The Club continues to host the annual Western Canada Sprints Regatta. In 2015 our club hosted, for the fouth time, the North West International Rowing Association Championships.
2016 Canadian Masters Championships Regatta Package
2016 Canadian Masters Championships Website
2016 Canadian Masters Championships Information Brochure