Head of the Lake
Nov 4, 2018

head
Seattle, WA (USA)
Hosted By: Lake Washington Rowing Club
2018 Registered Regatta
HOTL Post Race Merchandise Sale...
Racing News
All coxswains and coaches please read the HOTL rules page before racing. Download and review the HOTL 2018 Handbook and HOTL Race Map.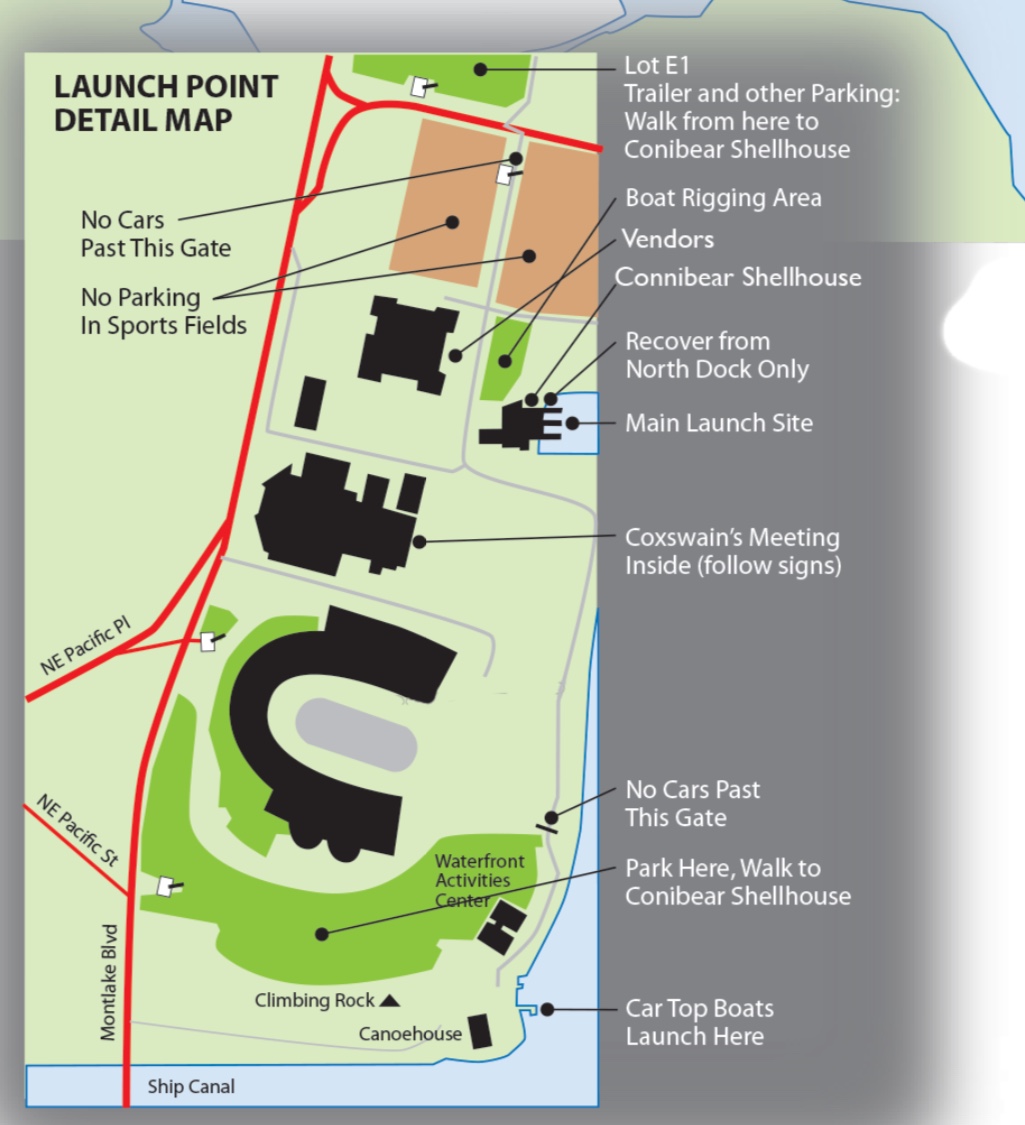 The mandatory coaches and coxswains meeting is at 6AM Sunday at the Hec Edmundson Pavillion southwest of the Conibear Shell House at the University of Washington.
We expect to publish the first draft of the heat sheet with bow numbers on Wednesday October 31.

The scratch deadline for early entries is Friday September 21 at Noon. Early Entries scratched after September 21 at noon will not receive a refund.
The scratch deadline for Standard Entries is Sunday October 21 at midnight. Standard Entries scratched after October 21 at midnight will not receive a refund. You may make line-up changes to Masters entries through October 26th. Email [email protected] to make line-up changes after October 24th. You may make line-up changes to Collegiate, Open and Junior entries till race day.
Pre-purchase HOTL gear at HOTL Merchandise...
Event Times listed are approximate and subject to change based on number of entries.
Trailer Parking If you are arriving with a trailer, read the information on parking... Information for car parking can be found at the same location.
First Place Award Ceremonies First place medals for each event are distributed at the Head Of The Lake Awards Ceremonies at the Conibear Shell House from 10:30AM to 1:45PM. Once the results for your race are final, first place crews should come to Conibear to receive medals. If you do not receive your medals race day, they can be picked up at LWRC.
The 2018 HOTL handbook is available. 2018 HOTL Handbook...
For more information please visit the Head of the Lake website.
Daylight savings time ends at 2AM on race day November 4.
Head of the Lake 2018 Registration Instructions
After 2017 Head of the Lake registration filled in less than one hour we intended to update our registration procedure to offer early registration to the 2017 top 50% of finishers in Juniors, U-17, Open and Masters races. Unfortunately HOTL 2017 was cancelled due to inclement weather so we could not use this method. Instead, we decided to offer early registration, thus a guaranteed entry, to all HOTL 2017 registrants whose races were cancelled.
Registration for 2018 HOTL will be in three phases. The first phase will be a restricted early registration and will run from Friday, September 14 at Noon PST till Thursday September 20 at Noon PST. The second phase is open to all and will run from Friday September 21 at Noon PST through Friday September 28 at Noon PST. During the second phase crews will submit an application. We will accept entries from the submitted applications on Friday September 28th. Please read further for guidelines for Early Registration and Standard Registration.
From September 28 and running through October 22 at Midnight PST, you may submit an application however an application will only be accepted if another boat is scratched.
We are not limiting rowers to 1 race but we do ask you to be considerate of other rowers and teams and limit your entries unless needed to fill out a boat line-up.
Expect HOTL 2019 to move to early registration for the top 50% of finishers for all Junior, U-17, Open and Masters races.
Standard Registration
Standard registration opens Friday September 21 at Noon PST and will operate on an application basis. The application phase will run for one week till Friday September 28 at Noon PST. Standard registration will NOT operate on a first come basis. This will allow all crews to make applications that are not subject to the speed of their internet connection or typing ability. Use the Registration Form on the HOTL RegattaCentral site to submit your applications.
Entries will be awarded based on the following criteria:
Clubs with no entries will receive priority for some of their entries.
We will be guided by the proportion of applications per event.
After the priority ordering, we will use a random selection process to select from the list of applicants in each event.
Once an application is accepted, no refund will be given if that entry is scratched.
All boats that are not accepted will be waitlisted and placed in priority order consistent with the selection process.
You are encouraged to make all entry applications for your club during the application phase. If your club makes multiple applications, you are welcome to email us with your priority order. [email protected]
We hope to notify all accepted applications by the end of day Friday September 28.
Any applications submitted after September 28th will be placed on the waitlist in the order they are received.
Early Registration Eligibility
All Collegiate Teams

HOTL 2017 top 50% of Junior Mens 8+ and Junior Womens 8+ finishers

Junior, U-17, Open and Masters entries in HOTL 2017 canceled races
Early Registration Guidelines
All collegiate teams can enter any collegiate race for which they are eligible

Masters and Open 1x and 2x entries are assigned to the rower(s) who registered in 2017. The HOTL 2017 registered rower(s) are the only rower(s) allowed to race the entry in 2017.

Junior and U-17 1x, 2x, 4x, 4+ and 8+ entries are assigned to the club and the line-ups may change. A U-17 entry may be switched to a Junior entry of the same boat type. (Example: A U-17 Girls 8+ maybe be switched to a Junior Womens 8+).

Masters 4x, 4+ and 8+ are assigned to the club and the line-ups and age groups may change but the event cannot. (Examples: If your club had 2 Masters Womens 8+ entries last year, one in age group A and one in age group D, then your club will have two early entries in the Masters Womens 8+ in the age category of your choice. You cannot switch a Mixed 8+ to a Mens 8+.)

A club may substitute two smaller boats for 1 larger boat during early registration. If you would like to do this, please email

[email protected]

with the club name and event #s of the two early entries and the event # of the new entry you would like before early registration closes on September 20. NO other substitutions are allowed. (Examples: You cannot swap a Mens Masters 4x for a Mens Masters 4+ but you can turn a Mens Masters 2x and a Womens Masters 2x into a Mixed Masters 4x. You can combine 2 1x entries for a 4x. You cannot turn a 1x entry into a 2x entry.)
Any Junior, U-17 or Masters entries made during early registration must be scratched before standard registration begins on September 21 to receive a refund.
If you run into difficulty completing your early entry, email

[email protected]

with the event #, the club name and the nature of the problem. Please alert us to problems before early registration closes. Your entry will not be guaranteed once early registration closes.