Fools Fest Sprints
Apr 6, 2019

indoor
Chicago, IL (USA)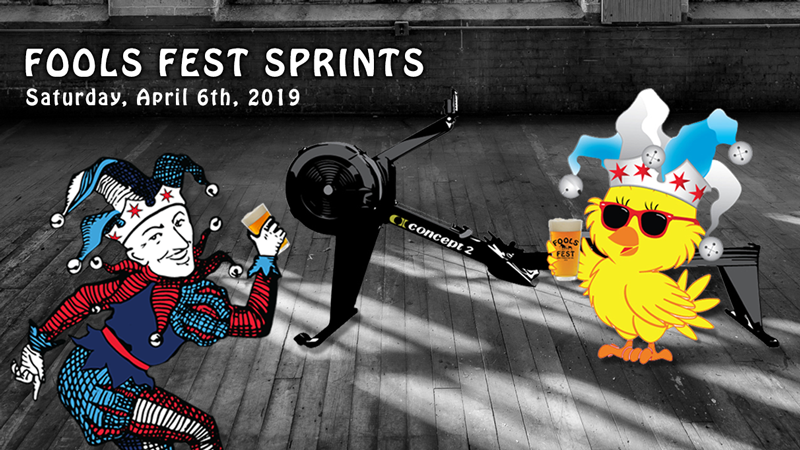 2019 will be our second annual Fools Fest Sprints.
We are very excited to bring you an even better event than last year... which was pretty darn good! This year we'll have more event merchandise options and prizes for our race winners, not to mention a fun awards ceremony and post-race party. There's a spot for everyone at Fools Fest, even kids 12 and under get a race.
The Fools behind Fools Fest Sprints are a group of Chicago rowers and athletes who believe that competition is fun.
We love to race, and we love to laugh, so we decided to host an erg event that offers both. After competing in a number of indoor rowing events around the country we thought it would be fun to host one in our hometown of Chicago, IL, that combined all the elements of our favorite races and competitions with some added unique touches of our own.
Our goal was to create a fun event, with fierce but friendly competition. And beer.