Head of the Lake
Hosted By: Lake Washington Rowing Club
2021 Registered Regatta
RegattaMaster Mobile App for Race Results
Use your phone camera to connect to Regatta Master Online for schedules, results and regatta information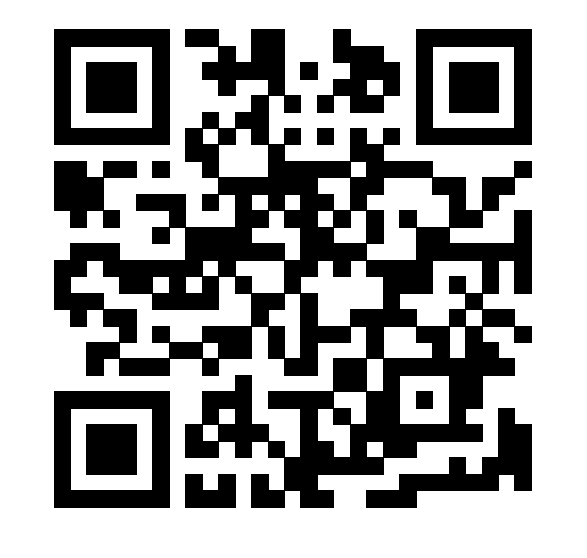 HOTL 2021 Singles, Doubles and Pairs Races Cancelled
HOTL Race officials and the HOTL US Rowing Chief Referee have determined that the weather conditions require us to switch to the "shortened course" for HOTL 2021. Sadly, we are cancelling all singles, doubles and pairs races. Racing will begin at 8:00AM and the last race will begin at 10:07AM. An updated schedule is on RegattaMaster. Download the HOTL 2021 Start List from RC. the HOTL Short Course map is on the HOTL website. You can also download the HOTL Short Course Map. The short course is 3200 meters and ends at Fox Point just before the big turn. The warm-up area in Lake Union will be closed. When rowers arrive in Lake Union they should head directly to the start chute. The map shows how to approach the starting area. There will be launches in Lake Union directing traffic. Please follow their directions.
After your race, please follow the directions of the referee on the water at the finish line. Tell the referee which boathouse you are returning to and she will tell you which direction to go. The map shows the return lanes from the finish line to either Conibear or Lake Union.
Due to the weather conditions it is important that all rowers dress in warm rowing gear. The USRowing Uniform Rules will not be enforced. Referees and race officials will not allow rowers to launch if they are not dressed appropriately for the weather conditions.
Coaches, please be extra cautious with inexperienced coxswains and rowers. Our US Rowing Chief Referee recommends if this is a first or second race for these athletes that they not race.
Race officials and US Rowing Referees will continue to monitor conditions and make decisions about racing appropriate for the conditions. Please monitor one of the HOTL communication channels for late-breaking news: HOTL Twitter, Instagram, Facebook, RegattaCentral and the HOTL Website. (Twitter: HOTLregatta Instagram: HOTLregatta FaceBook: Head of the Lake Regatta)
Communication to HOTL Coaches and Crews
Start List by Club
Start List by Event
Start List by Club without Page Breaks
Start List by Club with Page Breaks
Important Information for Race Weekend:
This communication includes important details for race day. There are a number of changes to protocol, so please read this email in detail and forward it to your team.
Packet Pickup, Merchandise Sales/Pickup Saturday at LWRC from 3-6PM, Sunday at Conibear starting at 6AM. See the complete HOTL Schedule on our website.
Coaches and Coxswains Meeting The recording of the meeting and the presentation slides can be found on the HOTL Website: Coaches and Coxswains Meeting.
Race Videos There are also videos and maps, including a Google Earth View of the HOTL course.
Race Booklet The HOTL Race Booklet is available on the HOTL Website.
Weekend Schedule Check the schedule for important times. Don't forget to adjust your clocks back 1 hour to Pacific Standard Time before you go to bed on Saturday.
COVID Protocol
We are following the COVID protocol outlined by King County.
We are asking that each team confirm the vaccination/negative test status of their own team. We will not be checking vaccination cards.
All volunteers are fully vaccinated for COVID.
All participants MUST wear masks when they approach the launching and landing area at Conibear and Lake Washington Rowing Club. Rowers may remove masks after launching but must wear masks when landing. Coaches are responsible for ensuring that rowers are masked during launching and landing at Conibear and LWRC.
There will be no tie down and bow ball checks, so crews must use care to check their own.
The coaches and coxswains meeting will be held online via Zoom on Thursday, November 4th at 5 PM PDT and a recording of the session will be available following the session. There is a limit of 300 participants in the live Zoom session, therefore we are limiting attendance to coaches and coxswains only. We will send a link for the live session later this week, and the links for both the live session and the recording will be posted on the HOTL Website and RegattaCentral.
Conibear Boathouse will be closed to all, except for regatta officials and volunteers and we will be conducting all public-facing operations outside. Additional portable toilets will be located in the E-18 and E-8 parking areas. Regatta operations will be located on the sidewalks in front of Conibear Boathouse.
All participants MUST wear masks when they approach these regatta operations areas:
Packet Pickup at Conibear and Lake Washington Rowing Club
Award pickup at Conibear (sorry, no award ceremonies this year)
Merchandise sales area and pre-sales pickup at Conibear and Lake Washington Rowing
Participants and spectators may not gather in large groups and must wear masks when social distancing cannot be maintained.
Because there are no indoor facilities, please bring extra warm clothes and blankets that are appropriate for the weather. There are no changing areas available.
Trailer Parking: If you are bringing a trailer and you have not contacted Don, please do so ASAP at don@lakere.com There is a 7:30PM UW home football game on Saturday, and parking will not be available at UW until Sunday morning, November 7th beginning at 4:45AM. If you are attending the Frostbite Regatta at Greenlake, you may leave your trailer there overnight. There will be a security guard on site. There is limited parking at LWRC but you must contact us to park at the club. Please visit the HOTL RegattaCentral Directions and Parking page for additional parking instructions.
Car Top Boats: Due to dock closures at the Waterfront Activity Center (WAC), all car topped boats must launch and land from Conibear. There is NO launching and landing at the WAC. Cars with shells can park in E18 with the trailers. ALL CARS NEED TO ENTER THE E-1 PARKING LOT AT THE NORTH ENTRANCE. The south entrance will be closed. Please visit the HOTL RegattaCentral Directions and Parking page for additional parking instructions.
Boat Rigging and Oar Staging
You must rig your boats in E-18 and walk them to the boathouse for launching. No boats may be rigged or staged in the E-8 parking lot or the wood chip area. You may pre-stage blades in the wood chip area.
Waivers and Packets: If your athletes have not signed waivers, please do so now to help packet pickup run smoothly. All athletes must have a signed waiver for a club to pick up their packets. Packet pickup is Saturday at LWRC from 3:00 to 6:00PM and Sunday morning at Conibear from 5:30 to 8:00AM. Waivers
Regatta Merchandise Order HOTL merchandise at a pre-race discount and skip the lines on race day. Pre-sale merchandise may be picked up at LWRC from 3 to 6 PM on Saturday November 6th or in front Conibear on Race Day from 6:30 to 12 PM.
As always, if you have any questions, please let us know.
The Head Of The Lake Regatta
hotl@lakewashingtonrowing.com