Head of the Cuyahoga
Sep 17, 2011

head
Cleveland, OH (USA)
Hosted By: Cleveland Rowing Foundation
2016 Registered Regatta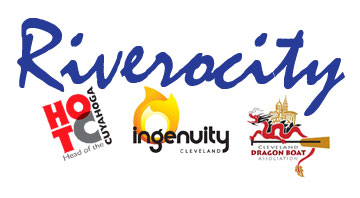 RIVEROCITY:  www.positivelycleveland.com/riverocity
Ask any local and you'll soon realize that the Cuyahoga River, the infamous river that connects with Lake Erie and cuts Cleveland into east and west sides, is one of the city's most undervalued natural attractions. Whether you're an avid kayaker, an active boater or just someone who enjoys natural beauty, the Cuyahoga River is a true gem.
This fall, three major Cleveland events -- Ingenuity Festival, Head of the Cuyahoga Regatta and The Cleveland Dragon Boat Festival - are taking place on the Cuyahoga River at the same time (Sept. 16-18). Appropriately titled "Riverocity," this weekend is a celebration of art and athleticism on the Cuyahoga River.
Conveniently located next to one another, visitors can easily hop from one event to another. This is a great opportunity to check out some truly unique events on our beloved Cuyahoga River right here in Cleveland Plus.
OTHER LOCAL ATTRACTIONS:

West Side Market - Fresh fruits, vegetables and meats - a Cleveland landmark! Just up the hill from the boathouse, in the Ohio City area.  Open Friday until 6 pm and Saturday 7 am - 6 pm - www.westsidemarket.com
Rock and Roll Hall of Fame & Museum - www.Rockhall.com
Great Lakes Science Center - right between the Rock Hall and Cleveland Browns Stadium.  At the end of East 9th, on the lake shore - www.glsc.org
Cedar Point - rated the #1 amusement park in the US!  About an hour drive west from downtown Cleveland - www.cedarpoint.com
Cleveland Museum of Art - newly renovated and recently re-opened.  In the University Circle area, about 7 miles east of downtown. www.clemusart.com