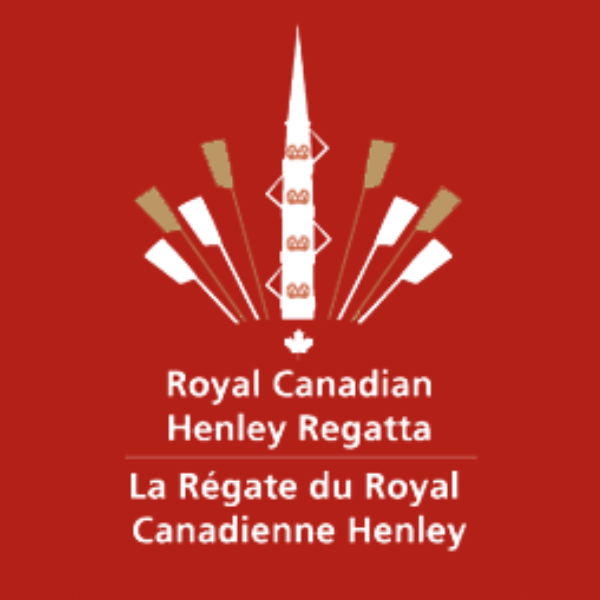 The 136th Royal Canadian Henley Masters Regatta
Aug 5, 2018

sprint
St. Catharines, ON (CAN)
Hosted By: Canadian Henley Regatta Joint Committee Corporation
Sanctioned by RCA and ROWONTARIO
July 20th 2018
For those who may be having difficulty with the navigation of the new website, see below for a few "How To's:
I hope this helps with the majority of the issues. Please scroll down for other information.
Peter Scott
info@henleyregatta.ca 9056509996
June 12 2018
Greetings everyone, I hope your summer is going well. I just wanted to reach out to provide an update on a few things to note.
Please see below regarding the Royal Canadian Henley Regatta's Waiver link. Waivers are required for all international participants. Please ensure your entries are compliant by completing the waiver.
https://waivers.regattacentral.com/RCHR2018
A friendly reminder that entries close July 27th 2018 23:59EDT. All rosters and boating lineups will be frozen at that time, registration data will be transferred from Regatta Central's database to our in-house system. Meaning any boating lineup changes will be done in the Front Regatta Office and will NOT be reflective on Regatta Central or the Regatta Central App. Please only use the published boating lineups issued on our website.
Due to changes in Regatta Centrals registration system, the host committee will be unable to make debit entries on their system. Meaning all transactions for name changes, scratches, etc. that are conducted in the Front Regatta Office will be in the preferred order of credit card or cash.
Camping and Hospitality Tents: We are now accepting reservations to camping and hospitality tenting. Please email info@henleyregatta.ca with the following:
First Name

Last Name

Email address

Island Contact Phone Number

Number of sites

Associated Affiliation
Shortly after you will receive a confirmation email. Payments will be processed in the Front Regatta Office upon arrival. Please visit http://henleyregatta.ca/en/camping for further details.
Please take the time to review our website before sending in any inquiries via the Contact Us. In case you are having difficulty navigating I will provide you with some important links to get you started.
Please note that all monetary transactions and outstanding medical certificates between account holders and the host committee must be completed prior to the Front Regatta Office closing time Sunday August 12th. No monetary transactions of any kind will be conducted once the Front Regatta Office is closed. It is the responsibility of the account holder to conduct ALL & ANY business during the Front Regatta Office hours.
Thanks in advance
Peter Scott jr.
info@henleyregatta.ca
Chair, Royal Canadian Henley Regatta