Beat the Beast
Hosted By: St. George's School
Sanctioned by RCA and Rowing BC (2019)
Beat the Beast is held at St. George's School on the Senior Campus. The address is 4175 W 29th Ave. The school is at the corner of Camosun St and W 29th Ave. Map here
Parking is available on the streets and the back tennis courts shown at the top of the attached map showing the event entrance. Limited parking is available around the school but please make sure you use the correct entrance.
The updated venue map is below. Please make note of the following important changes to help keep the event running smoothly.
The warm up area will be for coaches and athletes only. Please no family or friends. We'd like to keep this space less crowded to help athletes prepare for their race or cool down effectively. Athletes not warming up or cooling down are also asked to hang out in the bleacher area of the race gym. Thank you!
Athletes will enter AND exit the race gym (before and after their races) through the door marked race entrance/race exit. This is different from years past.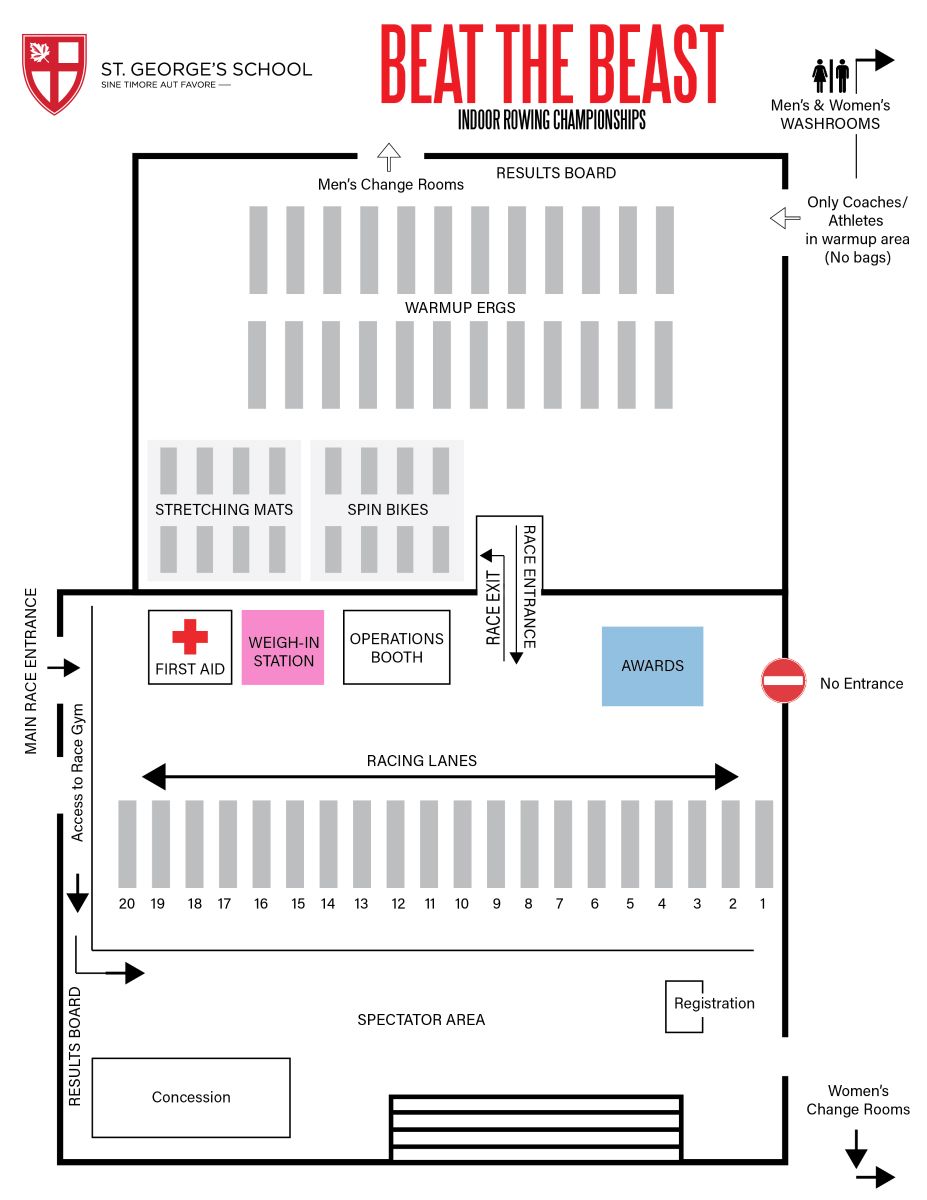 Please also make note of the correct entrance to use for the event. Attached is a map showing the correct entrance.