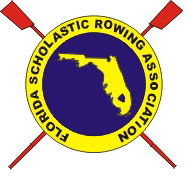 FSRA Sweep Championships
Apr 29, 2017

To

Apr 30, 2017

sprint
Sarasota, FL (USA)
Hosted By: Florida Scholastic Rowing Association
2017 Registered Regatta
Interactive map of Nathan Benderson Park, Sarasota, FL
As you plan to attend upcoming regattas at Nathan Benderson Park, here are a few reminders to help ensure everyone's safety and enjoyment of the park.
drones are prohibited
Swimming is prohibited
Open fires are prohibited
Glass containers are prohibited
Overnight camping is prohibited
No trespassing on the wave attenuator and in construction areas
Tents larger than 10' x 10' in size are prohibited; tents larger than 10'x10' must be leased from SANCA
Tents 10' x 10' in size or less must be properly secured and may be open to inspection by SANCA staff
Fire extinguishers are required in cooking areas and will be available to inspection by SANCA staff
Gas and charcoal grills are permitted
Dogs must be on a 6 foot fixed length leash
Dog owners must pick up after defecating dogs
Daily parking fees will be collected Saturday and Sunday. Cars, vans, SUV, pickup trucks are $5 per day. RVs and campers are $25 per day. If you are only dropping off/picking up, stay on the bus loop and don't enter the parking access road; otherwise you will be required to pay the parking fee. There is no room to turn around.
On the western shore, please do not stand on the water side of the finish line marker.
Coaches only Bike Path: On the western shoreline, there is a dedicated Coaches' Ride Along Path. Traffic pattern on Coaches' path is NORTHBOUND only. To reach the Start Line area, you will ride south on a separate path on the far (inland) side of the coaches' path. Be sure to bring your own bike.
Spectator bikes: Spectators are welcome to bring their own bikes to utilize throughout this beautiful facility. All public areas are accessible, except only coaches are allowed on the Coaches' Ride Along Path on the western shoreline. There is a secondary path which is available to Spectators slightly west of the Coaches' Path.